45 DEGREE DOUBLE FLARE VERSUS INVERTED FLARE FITTINGS
AND
NPT VERSUS STRAIGHT
by John Niolon
Spent hours on internet trying to find a fitting to convert a 3/8" 45 degree double flare fitting on a fuel line to 3/8" NPT for a fuel filter... found lots of 'inverted' flare fittings...but was told by vendors that they weren't the same thing... finally verified from a drawing that they are indeed the same...(almost) just different names
45 degree double flare fittings actually have a 45 degree seat on both sides of the fitting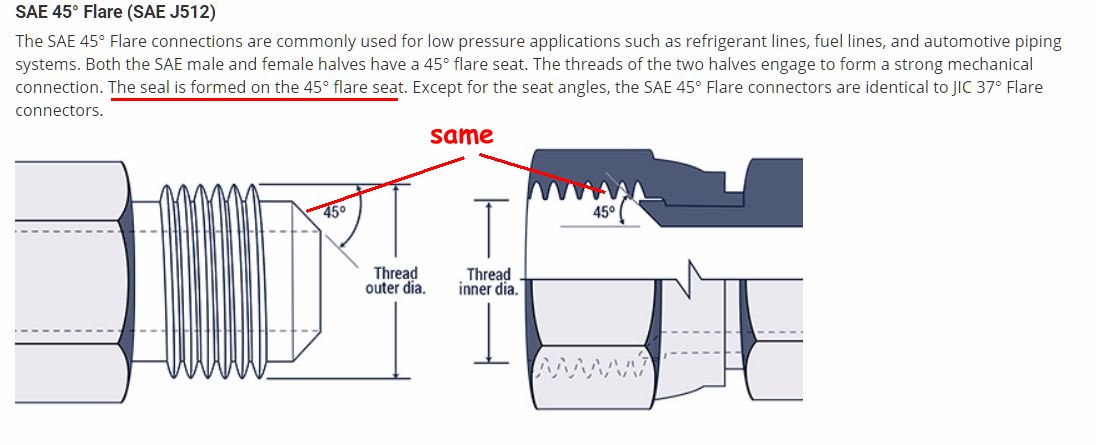 The 'inverted' flare has a 3 degree different in the seat areas of the fittings, but will seal when torqued.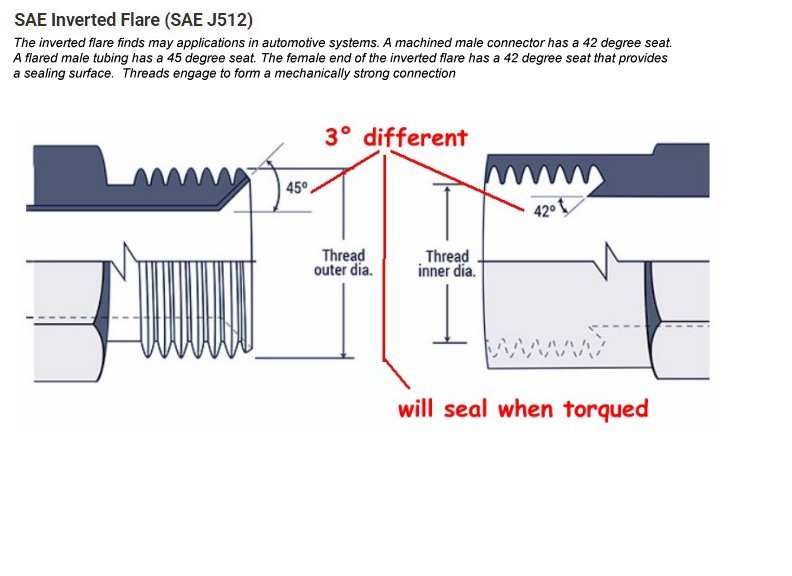 And if you were confused about straight and tapered or NPT (national pipe thead) here's the poop on that...
NPT is the name given to a tapered pipe thead... the male fitting is tapered and the seal is made when the male and female threads mesh together. The BSPT is not compatible due to thread forming and pattern.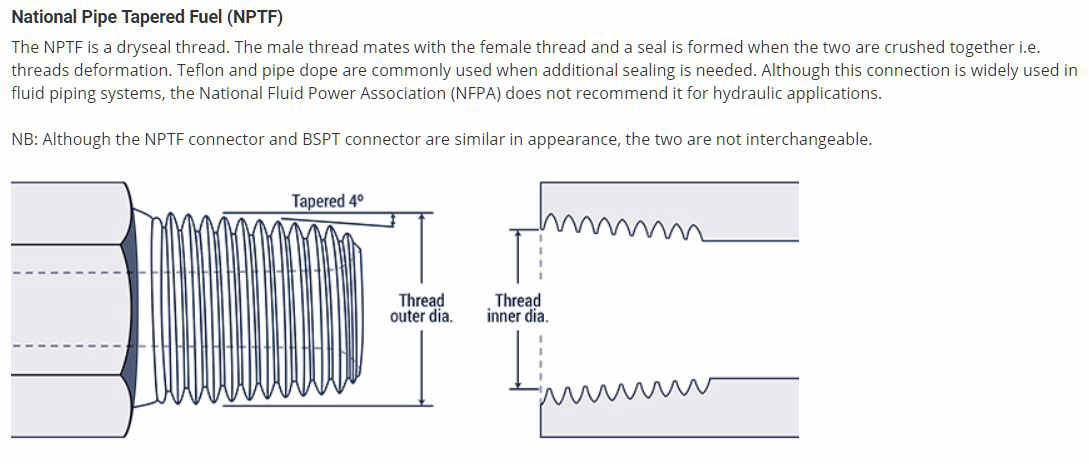 NSPM is straight threaded pipe or fitting and forms a a mechanical seal at the seat when the two parts are screwed together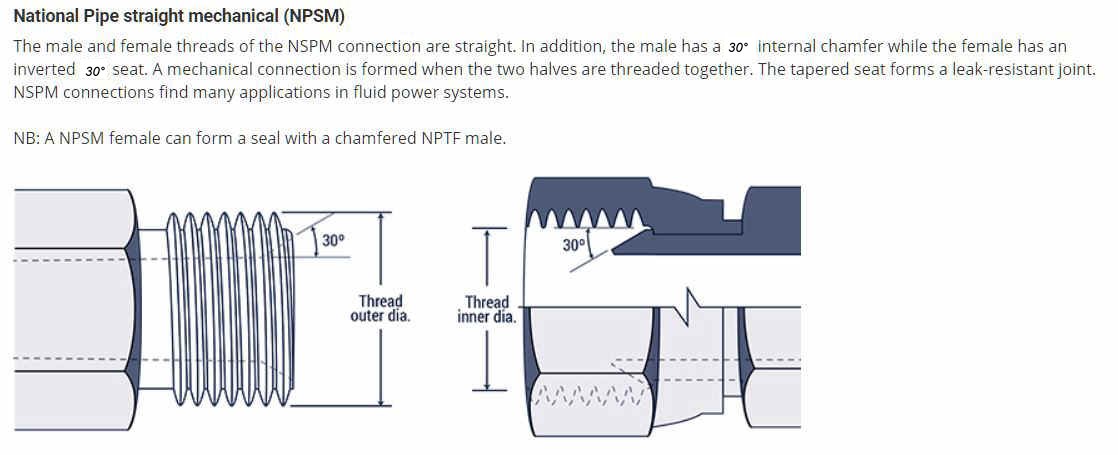 all drawings were shamelessly stolen from hydraulicsdirect.com... and are for educational purposes only.